VELOGICAL RIM DYNAMO
Smooth Running – Lightweight – Efficient
A mini power system for LED light
The elegant VELOGICAL RIM DYNAMO is extremely smooth-running and lightweight. With barely noticeable driving resistance, it can run permanently, even as a daytime running light. Modernly designed with high-performance magnets and a patented fastening system. For adjustable, high contact pressure on the flat rim flank. The miniaturised VELOGICAL DYNAMO is the modern alternative to hub dynamos. Noble front wheel hubs are retained, hub sets for both wheels stay complete. The RIM DYNAMO is a long-lasting component with stable value for LED bicycle lighting. Particularly suitable for year-round cycle commuters, sports cyclists and touring cyclists.
Why a RIM DYNAMO?
The idea behind this product was to take advantage of the optimal location which the bicycle has to offer, from a dynamo drive point of view: The VELOGICAL Dynamo rotates 20x faster than a hub dynamo, so it can be made correspondingly smaller and lighter. It rolls almost silently, turbine-style, on the rim. Using the latest magnetic materials, the VELOGICAL Dynamo delivers the very best test results, both in the lab and in practice (assuming it's fitted correctly of course). Efficiency levels: at 30kph higher than 60%, above 30kph up to 75%. The operation is very simple. The technology remains in the background.
HIGHEND RIM DYNAMO – THE TINY JEWEL FOR LED-LIGHTING ON BICYCLES
Smooth Running – Lightweight – Effizient
The elegant mini RIM DYNAMO by VELOGICAL is extremely smooth running lightweight – a high-end durable standard component for the use with LED lighting systems on bicycles. Modernly designed for year-round cyclists and sportive cyclists.
Miniaturised, smooth running, powerful
With patented bracket system
Adjustable contact pressure
A long-lasting companion on the bike
The alternative to hub dynamos
Noble hub sets stay complete
INSTALLATION EXAMPLES WITH SPECIAL BRACKETS
Road bike seat stay (from 10mm)
SPORT
€
169.90 EU price + shipping
---
Colour: red
Range of use from 10kph
For minimal driving resistance
Even at top speed
plus shipping / PayPal
TREKKING
€
169.90 EU price + shipping
---
Colour: aluminium-natural
Range of use from 8kph
For very low driving resistance
Power reserve for slower cycling
For twin headlight systems
plus shipping / PayPal
THE SPECIAL BRACKETS FOR VELOGICAL DYNAMOS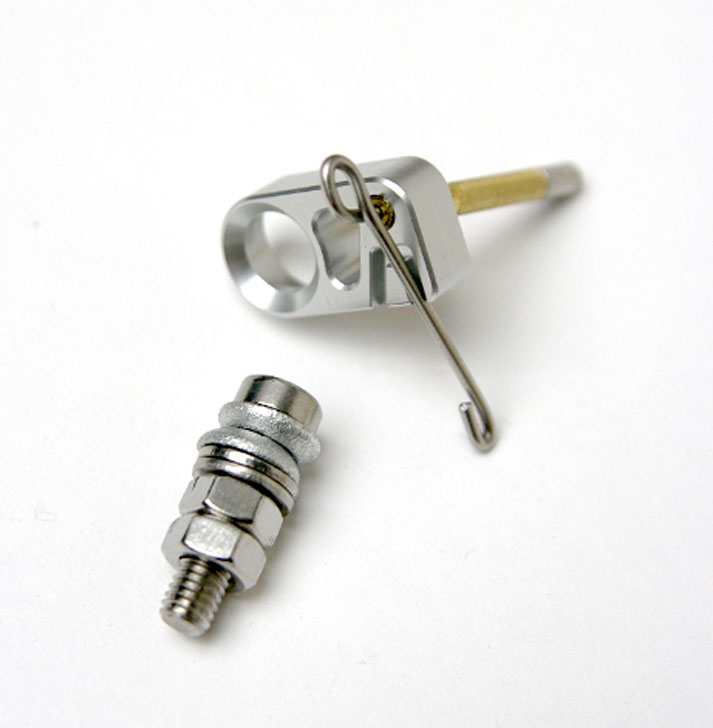 CONFIGURATION DYNAMO SET
Select a model variant suitable for the area of application
Select a dynamo bracket for your mounting situation
Do you still have questions regarding the choice of dynamo bracket?
Please send an e-mail to team@velogical.eu with a photo of your bicycle
B2B prices
On request for dealers, workshops, manufacturers
With official registration data
OUR DYNAMOS EXPLAINED SIMPLY
Variants of the VELOGICAL DYNAMO
Installation of the VELOGICAL DYNAMO
Bracket type tube adapter short
For straight tubes without brake bosses
Seat stay, rear wheel
Installation of the VELOGICAL DYNAMO
The bracketing system
For tubes with brake bosses type brake boss adapter
For straight tubes type tube adapter
Installation of the LED light system
My lighting was an equipment experiment: I used a rim dynamo from a Cologne manufacturer (Velogical) that is unique worldwide. It worked perfectly! I was even able to charge my mobile phone during the ride via USB interface. So the Radbonus App can also run for a few days.

On his blog Cyclingtourist and in an interview on Radbonus - equipment, gear

In the meantime I have managed to install your dynamo. Cool part, I really like it! The installation was easy. It makes a bit of a sound when I ride, but it doesn't bother me. I hardly notice the resistance. My lights light up and I never have to check that any batteries are charged. Great! It has already passed a rain ride without any problems. I'm curious about snow and ice.
ADVANTAGE OF THE VELOGICAL DYNAMO
The VELOGICAL DYNAMO is an extremely lightweight high end LED lighting power system for bicycles in a miniature form-factor. Its 'hard skills' are extremely smooth running (low drag) even at high riding speeds, minimal weight and high efficiency for use with modern LED bicycle lights. This compact dynamo genuinely weighs less than a mere 75g! And it operates with minimal resistance, below the perception threshold. Thanks to highest electrical efficiency it supports passive safety in traffic while working as a daylight running light, too. This patented bicycle dynamo for LED lighting has been developed especially for the requirements of sports-oriented cyclists and everyday cyclists.
+++
CERTIFICATION, STVZO REGULATIONS AND DESIGN INTERPRETATION
VELOGICAL obtains a StVZO approval according german law regulation for all three dynamo variations. According to the certification the requirements are met to the power class of 6V 1.5 watts at 15kph (9,3mph) on a digital load according DIN 33958, the new neutral simulation of LED lighting.
A freely floating dynamo power allows efficient energy management with LED bicycle lights that nowadays are electronically controlled (parking light, buffer battery, USB interface for on-board power supply). The required power is delivered as needed. Therefore, power generation inside and control technology outside the dynamo are strictly separated from each other.