INSIDE VELOGICAL
Story People Ambience

TAKING THE INITIATIVE – THE PATH TO INNOVATION
Innovative energy supply for bicycles is what motivates VELOGICAL. In our manufacture, we develop and produce miniaturized bicycle electric components, focused on high customer benefit, unique technical features and ecological advantages. In solving previously unsolved problems in bicycle construction, we follow an uncompromisingly logical approach. We want to grow with the entrepreneurial and social task of helping to shape the world of bicycle mobility in the electric age.
We manufacture the ultra-light e-bike motor VELOSPEEDER and complementary tiny rim generators for LED bicycle lighting, as well as the associated on-board power supply for USB charging and for optimizing LED lighting systems. Our target group are bike commuters, touring cyclists, and sports cyclists who need powerful equipment.
VELOGICAL combines a private passion for bicycles and cycling with the famous cycling tradition of the metropolis Cologne and its flagship events "Sechstagerennen (six day race)" and "Rund um Köln" (Germany's oldest road race). Cologne traditionally stands for the topics of energy and mobility in many respects, above all through the 4-stroke principle developed by Nikolaus August Otto in 1876, which started its worldwide triumphal march from here under the name Ottomotor.
Founded test-wise in 2012 as a BGB company, VELOGICAL's first product was the extremely smooth-running small RIM DYNAMO, initially for race cycling. First contacts at bike shows resulted in more target groups, touring cyclists, and bike commuters.
In 2013 VELOGICAL, was founded as a limited liability company and took on developing the ultra-light e-bike motor VELOSPEEDER for all those who want a classic solid light bike with all options in the electric age.
2020: With the UNIVERSAL POWER SOURCE and the 3-PHASE GENERATOR, VELOGICAL has been developing a device combination for comprehensive on-board power supply for fast charging of USB devices and optionally for battery-buffered LED bicycle lighting, e.g. for mountain trips.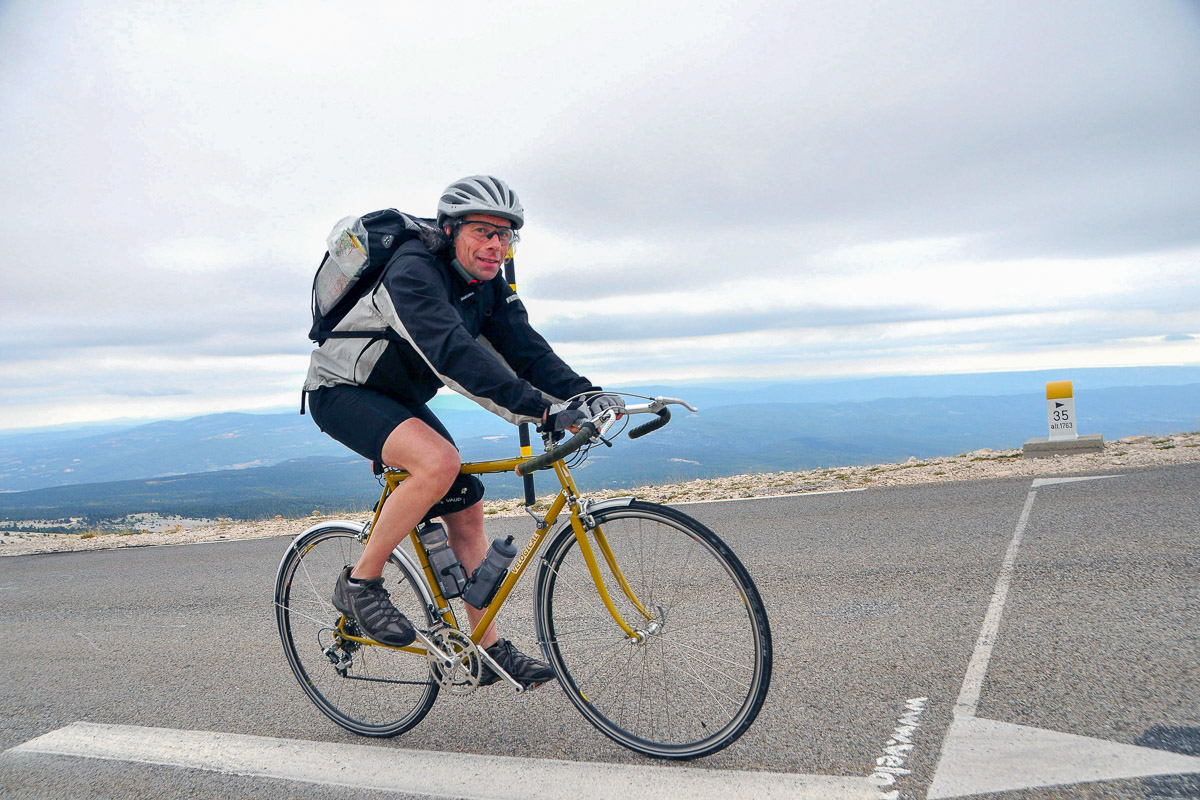 Ogando A.
Graduated Designer, Marketing & Sales
VELOGICAL co-founder A. Ogando was previously an award-winning photo designer in journalism and advertising, with international experience, mainly on assignment for the German publishing world, for companies and agencies, also featuring exhibitions in museums. This resulted in experiences with professional associations, because only participation leads to purposeful results. At a young age, the first career path into the world of photography seemed more attractive and consistent than pursuing another inclination, the interest in psychology, society and economics. After decades of contact with Peter Frieden and friends in common, the private passion for cycling and sports eventually led them to deepen their acquaintance. By jointly founding the company, they finally synthesise their personal driving forces.
Peter Frieden
Graduate Engineer, Design & Production
As a schoolboy, VELOGICAL co-founder Peter Frieden designed model airplanes and various devices suitable for everyday use. He became known professionally as a development engineer for vacuum pumps, then as an independent inventor of wind turbines. His machine, which was later produced and certified under the name "EasyWind 6", earned the title "storm-proof", as it can produce electricity without being throttled even in a hurricane. Its product developments, which are protected by numerous patent applications, are successfully in use worldwide and are determined by highest efficiency as well as particular reliability and low maintenance. The further development of miniaturized technologies from model flight for applications on bicycles lead to the approach to product development at VELOGICAL.
Julien Bazoge
Bachelor Engineer, Technical Direction

The technical director at VELOGICAL, Julien Bazoge from France, is a bachelor mechanical engineer. As a student, he experimented with environment related installations in his workshop, which he assembled from found pieces of metal. Then elaborated them chemically and mechanically. Later in his studies, he specialised in eco-design and composite materials. After starting his career in Europe-wide project coordination at Ford, his real interest in innovative bicycle design led him consistently into the two-wheeler industry. There he started with the design of custom bikes. Then he expanded his digital skills, which he uses at VELOGICAL to bring together numerous operational interfaces and expand processes.